Hotels in Aghia Paraskevi, Greece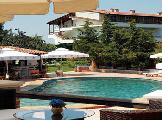 11
of 12 hotels in Aghia Paraskevi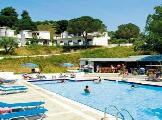 8
of 12 hotels in Aghia Paraskevi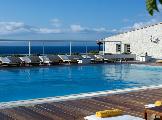 6
of 12 hotels in Aghia Paraskevi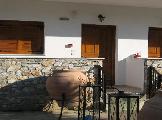 12
of 12 hotels in Aghia Paraskevi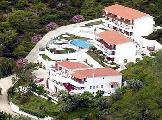 1
of 12 hotels in Aghia Paraskevi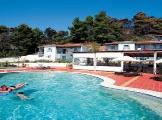 2
of 12 hotels in Aghia Paraskevi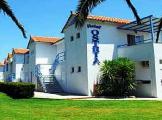 4
of 12 hotels in Aghia Paraskevi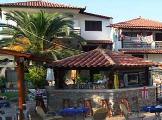 3
of 12 hotels in Aghia Paraskevi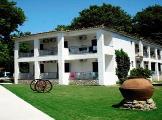 5
of 12 hotels in Aghia Paraskevi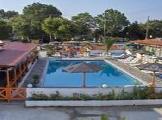 9
of 12 hotels in Aghia Paraskevi
10
of 12 hotels in Aghia Paraskevi
7
of 12 hotels in Aghia Paraskevi
39 Reviews
Traveller Rating
Excellent

8

Very Good

14

Good

15

Average

0

Poor

2
Review Overview
Eating Out

Nightlife

Beaches
The resort is clean. We didn't look for any entertainment as we were happy with the tavernas. There is a good choice of tavernas all within walking distance of the accommodation. We particularly liked The Mistrali - the food is very good and the staff very friendly and accommodating.
Aghia Paraskevi. A clean resort halfway along the island, is an ideal base to explore from. After visiting and loving many Greek islands over the years, we found this place in 2002 and return time after time. The village itself is ideal for visitors with walking difficulty as it is mostly flat. A string of shops and tavernas look out over the main road toward the nearby beach. Two wide tracks run directly onto the sands where you will find refreshment sales and sunbeds. Walk over to the left end of the beach if you prefer to just spread a towel on the sand.

There are so very many quality beaches to visit within a few kilometers which are easy to reach by the regular bus service or by car and scooter/bike from Victoria rentals in the neighbouring village of Troulos (where Nikos will welcome you with a smile). Ideal if you like to explore hidden beaches off the main route.Pick up a free map in the airport on arrival.

Aghia Paraskevi - enjoy :))
I didn't spend too much time in the resort due to having family around the island. But I can say there is a cracking little taverna, I think the name was Maistrelli... it's the one as you come down the hill from Zorbas on the right. Very friendly guy, gorgeous food.

The beach we visited once. It was lovely, but with so many fantastic beaches on Skiathos, I had to try and see them all.

Word of warning Skiathos is very expensive, be prepared to pay a fortune at the supermarkets (DIA Supermarket in town is cheapest) or pay a lot in tavernas.

If you have a bay take plenty of pampers and formular as pampers came in at £20 and milk £17!!!!




there are several beaches all within 5 or so mins, all superb, great snorkling and the fish of various sizes and number come right up to you, brilliant
wot a waste of time should have stayed at manchester airport. hotel overlooks runway,never got any sleep or peace and quiet.staff so blinking miserable its unbelievable.walk to the beach and town 35mins no bus service so in that heat we stayed at the hotel for the entire week . you have been warned do not come here.
The beach was clean,the water clear and clean,not as warm as later in the year but warm enough to swim.Resteraunts were many but in the main very good food at reasonable rates.There were plenty of things to see and do.
Aghia Paraskevi is a friendly laid back resort. The tavernas are all good but Jimmy's became our favourite. Only because his food just had the edge. We did not have a bad meal anywhere. The beach is good but lacking in toilets. There aren't any. I was in the sea most days and I am not a brilliant swimmer but I felt really safe and it was warm.
Agia Paraskevi is a quiet resort but has lots of good Tavernas if you look up the side streets. Also has a few bars. Beach is fab, clean, quiet at one end though the Skiathos Palace has taken over one end of the beach. Only a snack bar and a kiosk on the beach - but the Skiathos Palace does have a Taverna on the beach which is very good but expensive.
Me and my partner visited Aghia in July 2008. We were quite hesitant at first as we knew very little and were quite unsure. However, we neednt have worried...
This resort is not one to visit if you are after a clubbing holiday, karaoke bars or late night clubs. It is still very traditional with a strong family atmosphere, probably very well suited to families with very young children or older couples.
the beaches are breathtaking with plently to choose from and all accessible on the bus route.
one tip though- any excursions such as boat trips to lalaria (one not to be missed-just breathtaking) are so much better booked privatly. We saved almost 40 euros each doign it this way and had a lovely day on a boat called the lazy boat day which was run by a husband and wife and their young daughter.
Was quite expensive at supermarkets and especially for alcohol, most places charging 4-5 euros for spirits!! and 3.50 for beer so always have some spare euros if our wanting a merry night!!
over all a lovely holiday, amazing weather only one wind day the whole two weeks we were there.
the beaches in skiathos are clean, not to crouded & not over run with water sports.
Location
View Larger Maps
Other popular destinations