Hotels in St Pauls Bay, Malta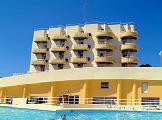 4
of 10 hotels in St Pauls Bay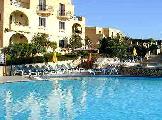 7
of 10 hotels in St Pauls Bay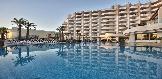 9
of 10 hotels in St Pauls Bay 2
of 10 hotels in St Pauls Bay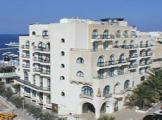 1
of 10 hotels in St Pauls Bay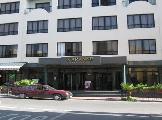 8
of 10 hotels in St Pauls Bay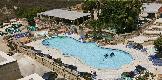 9
of 10 hotels in St Pauls Bay
No Clean towels all week and my room was not cleaned once.disgusting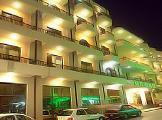 3
of 10 hotels in St Pauls Bay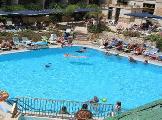 6
of 10 hotels in St Pauls Bay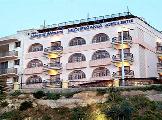 5
of 10 hotels in St Pauls Bay
108 Reviews
Traveller Rating
Excellent

2

Very Good

16

Good

38

Average

33

Poor

19
Review Overview
Eating Out

Nightlife

Beaches
Bus Service was excellent buy a weeks open ticket for 12 euro can't go wrong.
the resort of qwara where the hotel is situated is very hilly,not for the dissabled or hard of walking.very run down and nothing around to see or do,the next town of buggiba is very nice but you need to get on a bus which was 2 euro 20 cents each way or you can get a day pass,but not sure how much they are.
Qawra is basically a concrete jungle with water. There are no sandy beaches at all, and the weather was freezing.
We loved the resort and would visit again. The local buses went everywhere and were cheap and frequent.
Bugibba/Qawra is probably where most of the English who visit Malta end up. There is a huge ex pat contingent out there. There is a bus station in the centre where you can get cheap buses to anywhere on the island and so many bars, clubs, restaurants, tat shops etc..there is something for everyone. the 2 towns are connected by a seafront and promenade you can walk along. There is no beach as such..
There is also the main square that comes alive at night. Visit the Apple Bar on Tourist street...we loved it.

On a bad note, the pavements are cracked, broken and uneven..many people fall and break various bones and is also very untidy with dog poo everywhere. There is also an increase of timeshare/scratch card sellers..which embarrasingly were all English..they were even chasing people down the streets. There are also alot of tatty unfinished buildings/empty shops/closed down businesses.
This is a pleasant resort the best beach in the area is golden sands a short bus ride from qawara bus station.Found prices have gone up a lot above exchange rates,also a lot of younger people heading to this area in the evening which did reflect on the atmosphere and a police present in the area which we have never saw in the past
st puals bay is clean only thing is tide brings in rubbish from boats when its windy entertainment more eating places but ten mins and your in bagibba with lots of bars more open here than sliemma in winter i know this for a fact i will always come back my second home in fact if i win lotto it will be my home lovely malta
qawra and bugibba are two of the most dirtiest places i have ever been to in saying this i felt quite safe wilst staying there
entertainment was abit hit and miss seemed it was just bars not a lot going on
i would not visit this resort again because i like to try a different place each holiday
dirty every were pavements a bit dodgy no lights on at night and it was dodge the dogs mess all the time never saw any one clean the streets or empty the bins
no beach to talk of would not come back to this resort but did enjoy malta for the sights
This is a difficult area to review! We certainly found that the area was much cleaner this year than on previous visits. There is still a problem with dog mess which seems to be endemic around Malta.

As far as entertainment goes, we were looking for a quiet area with a good choice of bars and restaurants and this certainly ticked those boxes. The standard of food on offer fitted all price ranges and tastes, from pizzerias to steak houses along with chinese and indian. We preferred to stick to local cuisine and enjoyed some of the best fish dishes we've ever eaten.

There is no beach in St Pauls although you can go in to the sea from the rocks. There are some beautiful beaches though in Malta and we went to these instead.

We're already planning next year's visit - Malta seems to get into your system and I can't think of a better place to visit as there is the history for me and the sun and sea for my husband.
Location
View Larger Maps