Hotels in Torba, Turkey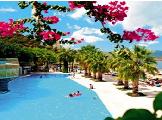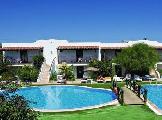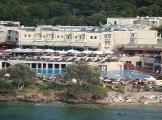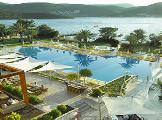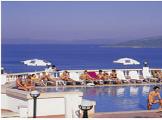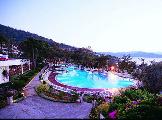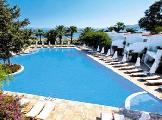 37 Reviews
Traveller Rating
Excellent

1

Very Good

13

Good

10

Average

6

Poor

7
Review Overview
Eating Out

Nightlife

Beaches
the hotel and all parts belonging to it, beach etc were very clean..venturing out it was as expected, lovely clean beach, def go again here
We went to the market and what a funny experience it was. They would ask where you are from and then take off your accent. One stall holder asked my son to see his sunglasses,put them on his head and walked away so we had to follow him. Then when he wanted to know the sizes the kids were in he asked "And what size are you skinny B*****ks". Now i know this sounds like its abit rude but he could carry it off because he was so cheeky and the kids loved it there. My Hubby had a fine old time bartering even the boys joined in. We got some really good bargins. We went to the Dedeman waterpark which was 61 sterling to get us all in and we were only there 1 and a half hours when it started to thunder and lightening and they had to shut the place....Just our luck!! We didnt see any enertainment while in resort so thats the only reason i have not scored it. Torba is very quite with only a couple of shops, if you want it abit more lively then you can hop on the Dolmus to Bodrum just outside the hotel and it takes about 15 mins. Enjoy!
Torba is a very small resort, just a few hotels and bars. Not much else there.
Torba just a small location with the majority of big hotels "all inclusive" so only one good bar/resturant in Torba.

we did not leave the hotel this week, therfore cannot comment on anything outside. the beach was manmade, very painful to walk on. sunbeds too close together ( looked very busy). beach bar was about 100 yards away - no good at all!!!!!
The resort of Torba is exceptionally clean, the beach area although shingly in places has sunbeds for hire, and some excellent bathing jetties. All very clean, tidy and near to the bars and restaurants should you want a drink.
Fishing was the main topic of the day with the locals, and you could see the men stood there early morning with their catch.

Boat trips from the harbour, also restaurants serving the daily catch.

An excellent bus service, The Dolmus which stops outside the hotel for picking up and dropping off. Regular, fun and cheap.

The entertainment is mainly hotel based, but, the bars in the town seemed to be setting their bars up ready for summer, paint pots and polish was in evidence, new sun beds were being put out on new decking, so I would think that high season it would be wonderful to sit out and savour the friendliness.

Not a party town by any means, just a laid back village, which offers peace.

We would go back to Torba anytime. Wonderful.
We knew Torba was a quiet resort, that was why we picked it. Very pretty and clean. Don't go there if you want nightlife. I would recommend it if, like us, you want a quiet break in an idyllic setting. Just walk along to the small marina and enjoy the view, warm weather and a chat with the locals.
The hotel is situated near Torba which was a dolmus ride away.A very pleasant small town with nice restaurants and bars.
Theres nothing in this resort
Very quiet but we wanted a lovely relaxing holiday. If you want night lfe you may want to go into Bodrum for the evening.
Location
View Larger Maps
Other popular destinations