Hotels in Turunc, Turkey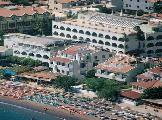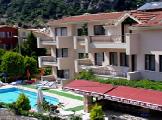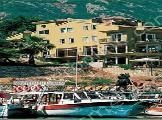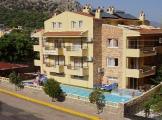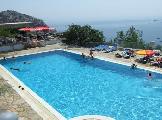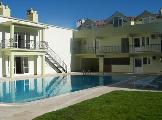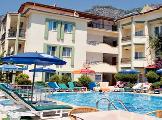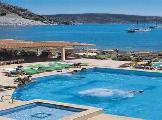 30 Reviews
Traveller Rating
Excellent

7

Very Good

12

Good

9

Average

1

Poor

1
Review Overview
Eating Out

Nightlife

Beaches
Turunc is the perfect antidote to Icmeler and Marmaris, still Turkish and easy to find fabulous local food. Sun beds are hired by the local council and are 3.5 lira a day, the beach is pretty stony though, the water is beautifully clear and warm. Lots of boat trips to choose from and most amazing restaurants. Dolmus is 6 lira to Icmeler and Marmaris and the taxi boat is 15 lira return to Marmaris and a great way to travel. We hope this vilage does not change too much!
Turunc was a real gem as a 1st visit to Turkey, a number of regular visitors told us we'd done well because they'd only discovered it after years of trying other places. It seems the Mayor regulates traders and the beach loungers, so there's less hassle than bigger places like Marmaris and it's also a lot quieter- so if you want nightlife till the early hours, look elsewhere. This is a place to chill out, enjoy some good eateries and enjoy the friendliness of Turkish people. There's only one road in, a twisting descent over and down the mountain with some spectacular views. We would particularly recommend eating out at Bonjuk (near Pelin Hotel)and Tapas Mapas. If you want modern european try the place up the long steps near the harbour (forget the name i'm afraid)as the views across the bay are great, and food also excellent if perhaps a bit more pricey than others. There are also a number of bars, including a couple with Sky sports and all day english breakfasts which personally, i hope doesn't spread to the others.

The beach is not big in depth,made up of fine shingle and its generally vey busy, so if you want your choice of a sun lounger get there early morning or late afternoon. It's also very clean, as is Turunc in general.

If you want to try something different and get away from the beach or pool, we can recommend the Monday market for a bit of fun haggling and trying to bag a bargain. We also enjoyed the Dalyan river trip which includes the Turtle Beach and mud baths on the itinerary; the jeep safari if you're prepared to get wet and are game for a laugh (tip, buy your own water pistol in advance in the main street as they charge you 10 lira each to hire theirs, which no one was aware of till they asked for the money. Yes you can just go for the ride but you'll miss out on the fun!) The photos they take on the river trip and the video of the jeep safari are extras, but we found them very good quality and a nice souvenir to have. We finished our holiday with a very relaxing and enjoyable visit to the Turkish baths in Icmeler, although there is also one in Turunc if you want to DIY. All our trips were booked through J & M travel in the main street, not least because the 'J' in the name is an english lady called June who was very knowledgeable and a mine of information. They can also change money, book holidays and arrange airport transfers so we may well get a quote next year.

Overall, Turunc is a great introduction to Turkey and a very relaxing place to chill out. We just hope that the place doesn't get overdeveloped and see english pubs and sports bars springing up in the future, but we'll defintely be back in the meantime.
Turunc is a small, quiet resort with a good selection of bars & restaurants but is very low key & certainly not a wild party place - although this suited us fine. It is mainly families & older couples who visit.
Turkey is no longer a cheap holiday destination,in fact prices are very much on a par with the UK if not higher. Expect to pay an average of 7TLR for a small glass of wine & an average of 22TLR for a main course
The beach is very pebbly & narrow. The sand is dirty brown shingle & most unattractive. Always packed & dirty as people had no qualms about throwing their cigarette butts on the sand
The resort in general though is pretty & 1000x nicer than Marmaris, which you can reach by water taxi every hour for 15TLR return
Final warning...do not go there without male company unless you want to be hassled & propositioned constantly. It was unbearable. The Turkish men are appalling in their lack of respect for `foreign` women something I never experienced when I visited with a boyfriend
the resort is a quite safe place,not much entertainment,but at night they close the main street between 8.30 pm and 3.00am to traffic,just taxi's are let through.very well policed, lots of cheap places to eat,but if you want to pay more, there are some great resturants with sea views.a good place to eat is the cilik resturant, if you see the post offce,its the road opposite, near the friut shop and next to the internet shop.plenty of food clean and the lady that owns it is so nice.we enjoyed it so much we had 6 meals there during our two week stay.if you want a bit of fun at night, the habit bar is good,there is also a traditional turkish eating house next door,with good food at a good price.we did notice this year jump in the cost of drinks, with a beer costing 4-5 turkish lrs.
Our first time to Turunc, i had heard great things about it from friends who visited last year. it is a hike from the airport but by arranging private transfer you do cut out the drop offs which can result in tranfer time being between 2 to 3 hours! we booked tranfer with J&M travel based in Turunc so did it in hour and half. amazing drive down the mountains into the village. Turunc is quite delightful, the local people are around, shopping and drinking apple tea, the calling to prayer from the local Mosque adds to the atmosphere and you get an idea of the real Turkey. there is a small prom along the sea shore and this is lined with small bars and restaurants and curves round to the small marina where fishing boats mingle with small pleasure boats and the little ferry boats that can take you to Marmaris or Ichmeler. the beach is clean but fairly narrow and the sea does have quite a few pebbles to negotiate but the water did look beautiful and clear. some sunbeds belong to the bars so i think you can use them if you use the bar!! sounds pretty good set up to me. we used the bars at lunchtime for the sea breeze and icy cold beers and a few very good salads with delicious pitta bread then headed back to our pool for afternoon siesta. entertainment is really based around the few bars and restaurants, but Bar 48 (around corner from apts) had brilliant music and lovely staff who remember your name and greet you like long lost friends. two of the best places to eat are KORFEZ which is one the sea front next to the tea gardens and BONJUK which is up the hill as you walk out of village and to the left slightly passed the Pelin hotel. its so pretty decorated with turkish carpets and lanterns and juicy grape vines tumbling over pergolas. try theie special Bonjuk salad as a starter!! Turunc is perfect for couples and friends and familes, maybe not too much for young children to do or teenagers but for me, perfect.
Turunc is so beautiful - I am afraid to extol it's virtues as it may become too popular and lose it's charm. Over the years the village has grown, it has more shops and restaurants but it still feels relaxing and a holiday in Turunc is a tonic after working hard all year.
We have had holiday in Turunc for maybe the last 15 years and those that enjoy the peacful life Turunc always come back year after year.
Turunc is not a place for the party animal but for easy going relaxation is perfect. Very small place but packed with excellent restaurants and bars.
Good restaurants are Turunc Barbeque (next to filling station), Elif restaurant (Johns Place) and for snacks Paradise Pide. If you want some English food try the Friar Tuck. Lots of good bars but the live music in No Bambu is good and would recommend Habit Bar and M48 Bar.
Will definitely go back
Turunc is lovely, a little gem. No hassle, peaceful, council owned beach so easy to get on and good price on sunbeds.Friendly place and people and nothing is too far away. Loads of good places to eat. Don't like telling everyone really as I would like to keep it a bit of a secret. Ferry boats to Icmeler and marmaris from harbour as well as boat trips. Had a lovely total chill out holiday there. If you want all night exitement and entertainment go to Marmaris, leave Turunc to us who just like a peaceful relaxing holiday in a beautiful little place. Beware the road over the mountain is hair raising.
turunc is a small resort , no good if you like the husstle & bustle of the bigger resorts , its a place you can unwind , plenty of bars & restraunts , the beach is quite stoney but the sea is lovely, some great boat trips are available from the quay which are also very cheap.
Agreat little resort
This was my seventh time to Turunc, so say no more.
Its excellant if you dont want noise, night clubs etc.
Shops, Restaurants and Bars are plentiful and very good.
The only down side is they now charge for sun beds on beach 3.50 lira so not too bad.
Planning on my eight visit already
Location
View Larger Maps
Other popular destinations