Hotels in Havana, Caribbean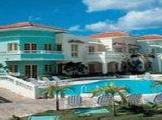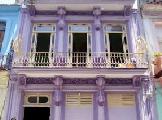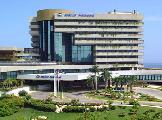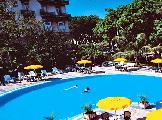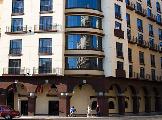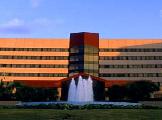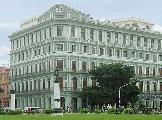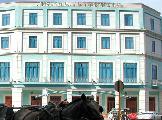 4 Reviews
Traveller Rating
Excellent

0

Very Good

1

Good

1

Average

1

Poor

1
Review Overview
Eating Out

Nightlife

Beaches
Havana is magical! the people are so friendly!
Loads to see and do, get down onto the Malecon for some early evening atmosphere...



Just a caveat, beware of anyone that approaches you in the street and wants to be your friend.. they will most likely be a "jockey" or hustler who will get you into a nearby bar and you'll find yourselves buying drinks at inflated prices!! - there are s cams all over the world.. this is Cuba's....

Would be very happy to return... get there before the Americans open trade with Cuba and allow tourism there... the magic of Cuba will die when the big yellow arches appear on the streets of La Habana!
This is not good there is no beach its rocks, there is no entertainment and its not what we went to Cuba to see.
Only stayed one night -but there seemed plenty going on in and around the resort.
Havana - where do I start ! To begin with I cannot give any marks for a beach, nor for cleanliness either. There is no beach and some of the back streets looked pretty dirty.
You don't go to Havana in search of hygiene - but it's such an exciting city, the people are friendly and warm, and there is so much to see and do. A good guide book will list all the attractions better than I can, and what to see depends on personal tastes. I think the unmissables are the lovely old buildings, like the Capitolio building, the old squares, the Cathedral, and just wandering about watching them watching you watching them. On a more mundane note I'd also recommend the Coppelia ice cream parlour - Coppelia's reputedly does the best ice cream in Cuba and Cuban ice cream is excellent. On our second day we were taken round the old city by horsedrawn carriage, and I strongly recommend this as a great way to see the sights. The drivers are good guides, the carriages can go down many narrow streets closed to cars and buses, and you get a tan because they're open to the elements (don't forget to put your F20 on !) The horses are healthy and well-looked after. Also, it's reasonable - we were out for over 2 hours and were charged $25 and we thought that was good value for 2 people.
There are lots of restaurants near the Telegrafo where we stayed, (see separate review if interested), and on our first night we had an excellent and extremely good value dinner at Prado y Neptuno, an Italian restaurant next door to the hotel. The restaurant was so clean and nice inside, the air con was so good, the food so delicious, and the staff so friendly, we went back on our other two nights. The menu was mainly Italian, the pizzas and pastas were first-class and portions generous, and desserts delicious. There was a good wine-list, mostly Chilean and Argentinian, some Spanish, and several very good wines for $10-20. We found 3 courses with wine and a brandy and a large bottle of Perrier was about $45 for 2, but we did have things like lobster and beef fillet once or twice (not to mention husband had the best brandy - how I spoil him). Just a pizza and a Cristal beer would have come in at about $5.
None of the British, (nor indeed any other countries'), tour operators have their own resident reps in Cuba, they all use agents from the state-run tourist industry Cubanatur. These agents tend to give out the rather Pravda-like party line but are very efficient. The lady looking after Thomas Cook guests didn't try to push trips on us, but she made sure we were ok and had an emergency phone number (which we didn't need).
We had a wonderful time in Havana and I do recommend anyone who wants to see it to do so SOON. The old part is a world heritage site, and restoration is ongoing - but nevertheless some of the lovely old buildings are crumbling away. Also, Fidel Castro is a very old man now and there is no knowing what the future holds for his island.
Please let me know if there's anything else anyone wants to know I will be only too pleased to help if I can; Cuba is a fantastic tourist destination.
Location
View Larger Maps
Other popular destinations