Hotels in Canico, Portugal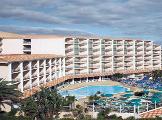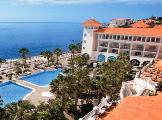 5 Reviews
Traveller Rating
Excellent

0

Very Good

1

Good

2

Average

2

Poor

0
Review Overview
Eating Out

Nightlife

Beaches
Out of the way hotel, facing stone beach and fantastic views and walks.

15 mins from Funchal 15 mins from airport.
The location of the hotel was perfect for us as it's situated right on the beachfront, in a more secluded part of Madeira, which meant we could relax in peaceful surroundings. Yet the main town - Funchal is only 15 minutes away.

In Funchal, make sure you go on the cable cars, and tobaggan rides. Also visit the Monte Palace Botanical garden, its gorgeous.

The cleanliness of the hotel and resort is excellent. Rooms were cleaned everyday.

Should we decide to visit Madeira again, we would definitely come back to this hotel.



Although we were out most days we didnt visit Canico itself, but the beach we went to in Calheta was brilliant.

Although some travel agents may say there is no beach there is a man made beach with soft golden sand and everything.

The entertainment we didnt see either but we did go on the cable car throughout Funchal if that would count, which was amazing to see the views from such high up.

I would certainly come here again as long as the country remains its brilliant standards as it is now.!
Canico de Baixo is very quiet place and apart from the couple of good restaurants nearby (Origens and Laraginas) and the Rui Palace we didn't find much else to do. If you're looking for clubs, discos and a wild time, this is not the resort for you. But for those, particularly couples, who want to spend time together, it's ideal.
It all depends what you're looking for in a holiday - if it's nightlife or facilities for children then Canico is the wrong spot. There is no beach to speak of, just a collection of rocks. We counted 11 restaurants within a 5 minute walk of the hotel, but nothing else! At the end of the walk it got a little steep! Every meal we had was at least very good and some were excellent. One local restaurant (A Centrale) in Canico town (a couple of miles away up the steepest mountain imaginable)will pick up customers from their hotel and drive them back (free of charge) and we had the best meal of our lives there including garlic bread and wine for less than 30 Euros a couple! You just asked at reception and they booked it for you, specialities (apart from the local Espada fish) were pork and beef cooked on a spit and cut at the table they keep coming with this meat and finally with a big pineapple cooked on a spit - we defy anyone to ask for a dessert afterwards!
If you want the most relaxing holiday in the world then this is a must for you.
We went on two excursions around the island, both through Airtours were excellent value for money with a really good included lunch at top notch restaurants.
Location
View Larger Maps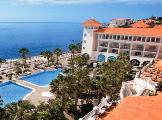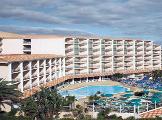 Other popular destinations