Hotels in Christ Church, Caribbean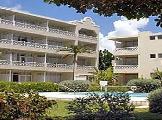 6
of 6 hotels in Christ Church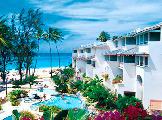 4
of 6 hotels in Christ Church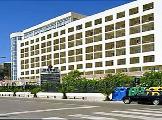 1
of 6 hotels in Christ Church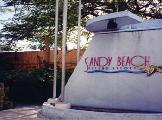 5
of 6 hotels in Christ Church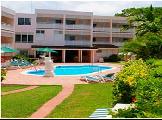 3
of 6 hotels in Christ Church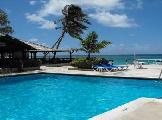 2
of 6 hotels in Christ Church
10 Reviews
Traveller Rating
Excellent

2

Very Good

5

Good

3

Average

0

Poor

0
Review Overview
Eating Out

Nightlife

Beaches
Our hotel was based on Maxwell beach and it was a fantastic Beach, one of the best that we visited!! The sea was clear and warm with soft clean sand slopping gently into the sea. There was waves of different sizes everyday and I think that the very young, infirm and older guest may struggle but for myself and husband it was just perfect diving through the waves! Once you got through the break water it was calm and you could still stand.It was a lovely walk along the shore and when you came to the end of the beach there was a cut through that took you through to the gap where the main entertainment area was. In the direct area around the hotel there was only two bars so you either have to catch the local transport or a taxi to the gap about a mile away or to oistins about a mile and a half away. We walked to both on more than one occation and felt perfectly safe. It was perfect for us but if you like lots of things going on and are not prepared to travel then you need to stay closer to the Gap. We would definately stay here again.
The resort is very quiet as the hotel is in a secluded area but a short taxi ride away is st lawrence gap where there is lots of bars and restaurants
We loved Barbados and its people. We hired a car so got to see alot of this beautiful island.

There is so much to do, we were only there for a week but crammed in a jeep safari, a catamaran boat trip, a visit to the Mount Gay Rum Factory, a trip to a plantation house, Bajan Roots & Rhythm Dinner Show, shopping trip to Bridgetown and an evening at Oistins Fish Fry - all of which we would Highly Recommend.

The food is fantastic especially from the Bajan women with the food trucks and the meals are great value for money! We would definitely recommend Barbados to anyone!
We fell in love with our location, very quiet just right for our honeymoon. We got married in Rockley which was about 20 minutes drive away. Whilst in Barbados we travelled all over the island and if you want a very quiet relaxing location then Silver Sands in Christchurch is the place for you!!
If you want night life and buzz dont stay here, infact most of Barbados is chilled, thats whats so good about it lovely island will be going again and will stay at Silver Sands.
The hotel we stayed at wasn't in a resort as such ,it was in a residential area a few hundred yards down a lane from a main road where you could catch a bus to any part of the island. The buses run at randon they dont seem to stick to a timetable though there are lots of them, you dont have to wait long.

The beaches in this area are stunning and very clean.
The nearest resorts of Hastings and St Lawrence Gap are very small and lacking in any kind of atmosphere. Entertainment is low key unless you like discos or watching football on satellite in bars.

Having said all that Barbados is a beautiful island and a Full day trip to see the sights is a must.

Be warned, Barbados is no cheap destination, it is much more expensive than other Caribbean islands.
St Lawerance gap is clean and a nice place to unwind eat and drink a dozen or so bars and restaurants the place comes alive around midnight when bars start charging to get in, around $5 US. Just follow the crowds or read the notices outside the bars for that nights entertainment.

The beaches are kept clean and uncrowded, apart from a few beach sellers nobody bothers you, a polite 'no' sees them on their way
We have been to Barbados twice now. The first time we stayed on the west coast (5 ys ago) and this time just shy of the Gap.
We loved the west coast however with all the over development that's happened up there we actually preferred the diversity of being situated in the Gap.
Expect restaurants to be expensive (between £65 and £120 for 2 courses and a bottle of wine)and I've given a little review on the ones we visited later on.
We were pleasantly surprised by the Gap - I must admit I expected it to be quite tacky but it wasn't so bad at all. Nice mix of romantic restaurants and lively bars so you could basically have whatever evening you fancied.
We hired a car for a week - firmly recommend doing this - and set about exploring the island. This also gave us chance to visit some restaurants away from the Gap which was nice for a change.
If we were to return to Barbados - and I've a sneaky suspicion we just might - then we would certainly be looking for a hotel down south but within a stones throw of the Gap.

Restaurant guide.
We tried Pisces, Bellini's, Harlequin, Josef's and another which I can't remember the name of right now, all in the Gap. Josephs was by far the nicest and certainly the most romantic. Pisces was really good too but we thought Bellini's was totally over-rated!

We ate in Daphne's and Olive's on the West coast. The food was lovely in Daphne's but it was EXTREMELY expensive and felt a little too starched to really totally relax and enjoy the evening. The food in Olive's was good also but we will not go back next time because the service was pretty poor!

One hidden gem that hasn't been mentioned is a place called Champers which I think is in Hastings - well it's on the main coast road heading away from the Gap and on the left a little way past Buba's.
This was excellent! Good value for money, lovely setting and fantastic food! But please remember to book as it seems to be packed every night of the week. We noticed an awful lot of locals using it too so it must be good.

Can't remember all of the restaurants we ate in last time but we did visit Carambola (excellent!), Mango's (overpriced but very good), Ragamuffins (reasonable) and Cocomos (good value for money and good food). Can't comment on what they are like now though.
While on holiday we visited St.Laurence Gap. The beach there is faboulous and is very clean it has a great selection of water sports.I went out on a jet ski it was very good and the sea was so calm.

We also went to the show " bajan roots and rythms"this is a big show with dancers,bands etc you also get your dinner and as much alcohol you can get into you this is all included in the price.

We went from the show to the Ship Inn for the Karaoke and from there onto the "Harbour Lights" this is an open air disco once paid in at the door all drink is free.

I also went horse riding one of the days and it was spectular,this can be arranged at the hotel.I was collected by Clyde and brought to meet my horse and then onto the most fabulous beach that went on for miles.it was great to gallop across the white sandy beach on a big grey horse.

We went up the mountains another day and stopped off at "Harrisons Caves" where your brought around on a tour by a little train which stops off at some of the rock features so you can take some pictures.

All in all I have to say I had the best holiday ever.There is so much to do and yet you can still have a great holiday even without leaveing the hotel if you dont want to.

I'm thinking of going back to the "Silver Sands Hotel" to get married next year because I can only describe it as Heaven I loved it and I cant wait to go back.

I would recommend the "Silver Sands" to everyone it has to be experienced.

Resort clean and tidy, beach swept every day.
Location
View Larger Maps
Other popular destinations