Hotels in Negril, Caribbean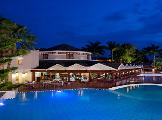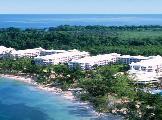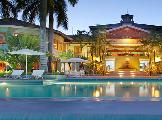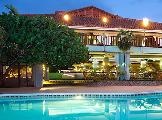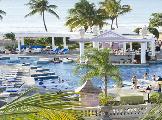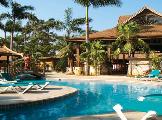 21 Reviews
Traveller Rating
Excellent

4

Very Good

8

Good

4

Average

3

Poor

2
Review Overview
Eating Out

Nightlife

Beaches
the riu negril was the last hotel on the strip of beach and the beach for the hotel is not good,it could do with some more sand on it as in a lot of places is was just stone and the beach was crawling with ants and sand flys you could,nt go on with out getting bitten.I would not vist this hotel again.
The small town of Negril was a short taxi ride from the hotel, a few shops and bars and restaurants plus a bank were available, once again local people were very friendly. A little further away you would find Ricks cafe, good food,great live reggae band and the divers off the tree top cliff are a must to see. Dunn's river falls and Bob's mausoleum are a couple of hours away but still well worth a visit. Although the beach at the Riu had been blown away,about a mile away was Margaritaville which had lovely white soft sand ..........fantastic place, brilliant holiday, would go back tommorrow
This only applies to the actual Hotel Complex as the only times we left was by sea or on a bicycle ride to the shops and to go horse riding.

There was everything you could need on the site, my husband sailed a Hobie Cat daily he also went snorkelling in the daytime free and at night (small extra charge) there was also a small dinghy and pedallos and canoes.

We both enjoyed the catamaran sunset cruise to a local Pirates cave where you could cliff jump for a small fee and a 2 trips on the glassbottom boat, on the shopping trip the goods we purchased were deliverd back to the hotel so no problems caryying anything. I went to 2 cooking classes taught by one of the chefs to cook Jamaican food and given a taste, also Martini class the only snag to drink 4 in 30 mins !!!

We both went to basket weaving class expecting a demo instead we got to make our own to bring home! we also enjoyed a nature tour with a gardener to show us all the plants which was very informative as we are keen gardeners.

There are plenty of loungers on the beach complete with cushions which can be used as floats in the sea there are also some hammocks on the beach big enough for 2. There are 3 pools including a proper lap pool each pool has a Jacuzzi (2 at the swim up bar) and another Jacuzzi in the gardens.

There is a wedding gazebo in the gardens and a wedding arch on the beach there was at least 1 wedding most days some just the couple others with guests (these are also included in the price) you can also renew your vows.

The gardens are beautiful and well tended lots of lizards , birdlife and hummingbirds.There is a arranged volley ball game daily on the beach as well as abs and a sport complex across the road, the guards stop the traffic so it is safe to cross there is the sports pool, tennis courts with coaching a jogging track and circuit training and a gym along with large screen tv for sports fans and a bar there are also beauty treatments and massage at extra cost. We also booked a horse riding trip up a mountain then onto the beach and into the sea a life time ambition something else I will never forget !

There is WIFI and an intenet cafe with 9 computers with free broadband I never had a problem getting online.I am sure I will not have remembered everything there is plenty to keep you occupied !!

There is a no tipping policy at the Hotel we tipped the driver of the coach and the driver to the stables as well as the 2 stable boys that is the only cash you need unless you want to buy gifts and extra excursions.

We took some gifts of stationery items and toothbrushes and toothpaste as the Hotel has charity interests these items will have been ditributed to inner city children if you have any room in your suitcase maybe you could take a few gifts.
We never actually left our hotel as we were only there for a week and just wanted to lay on the beach and soak up the sun, but from what we heard from other holiday makers, the resort was nice.
Not much to do in the resort, so you have to pay for the excursions, you can't rely on public transport there isn't any.
There was nothing to do in this resort, you had to book trips just to get away from hotel, the hotel staff will try and sell you trips with there family who own cars, but be aware you will not be insured if anything goes wrong, and you don't end up saving any money because you feel obliged to give them a tip.

On the beach you will be approached and offered anything from drugs to prostitues, just keep saying no and after a week they will leave you alone, be very careful with your belonging while your on the beach all in the pool a lot of things kept disappearing i.e cameras, sunglasses, and cloths.

I would not reccommend this hotel or resort to anyone very dissappointed.
Not much to do outside of hotel, and not much to do in hotel.
did not feel safe at all, we was robbed out of our safety deposit box on the 3rd day of our honeymoon, they had copies of the room keys and safe keys 5 other couples were robbed the same way, could not go out walking after 6.00pm, rep told us it was un-safe and not to go on the beach after dark, kept being approached and offered Drugs all the time, if you didn't buy off them they then tried to intimmedate you in to giving them money. Would never go back!
not safe to walk about after 6.00pm. you will be approached every 5 yards being offered drugs. not a place to take children
Location
View Larger Maps
Other popular destinations