Hotels in Ixia, Greece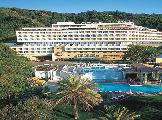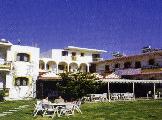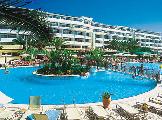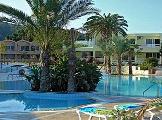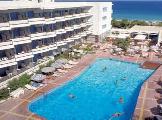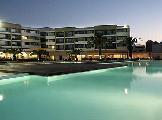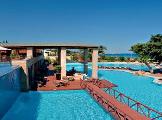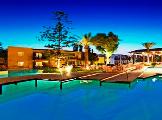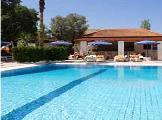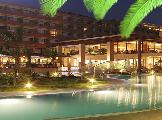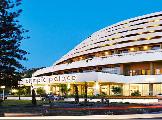 Tip the waiters ,they deserve it.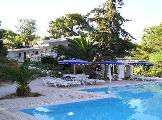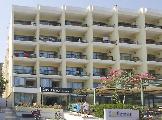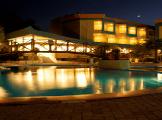 107 Reviews
Traveller Rating
Excellent

3

Very Good

31

Good

50

Average

10

Poor

13
Review Overview
Eating Out

Nightlife

Beaches
Ixia is a clean friendly resort with a good stretch of pebbled beach (if you want sand dont go here go to the opposite side of the island kalthos, lindos etc)
lots of local bars/tavernas to visit and good reasonably priced watersports on the beach.
Only costs 5euro for taxi to nearby Rhodes Town well worth several visits especially the old town area
In May 2004 the resort was very quiet. The only comment I would make is to watch out for good looking English young men trying to sell timeshare. They look for "white" i.e. no sun exposure, to catch you early. They appear on bikes and give you a scratchcard. You then win (believe it or not!) and hey ho they whisk you off in a taxi to the timeshare to claim your prize of a bottle of champagne (which actually was good) and a free holiday ....!We threw our paperwork in the bin - nothing is free!

Apart from that Rhodes is a lovely place and the people are super and cannot do enough for you. There is no hassle.
Not a resort for families.

There were a number of bars and restuarants no more than a 10 minute walk away which could provide entertainment and Rhodes town and Falaraki were not far away in a taxi, you could even walk to Rhodes town in the day in 45 minutes. We hired a car during the day and visited lindos etc and the waterpark and beaches. If we had not done this we would have been bored as we are not massive sun worshippers.

beach is rubbish, advertised as shingle + pebble, more like boulders + rocks. worth a visit as sea is great.good views of turkish mountains

The resort is kept clean and tidy. There are quite a few bars and restaurants along this stretch if you want to stay close to your hotel. Some bars have entertainment but in the main it is music/tv.
I personally do not like the beach because it is shingle which makes it difficult to get in and out of the sea, the current is also a bit strong hence there is a lot of windsurfing/water sports.


People were friendly not many shops but there were usefull shops for presents and groceres.Stef who worked at the foto shop down the road from the hotel was a friendly face to meet.
the beach right next to the hotel was stoney.We went to a beach near Lindos which was fantastic. the greek night was fab, suba diving and just a lovely country to relax in,the greek food so gorgious you cant help but put on weight.the flight and the coach transfer were well organized


thanks to you all

Location
View Larger Maps
Other popular destinations