Hotels in Roquetas de Mar, Spain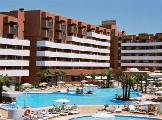 3
of 13 hotels in Roquetas de Mar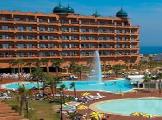 9
of 13 hotels in Roquetas de Mar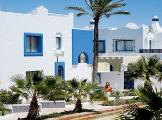 12
of 13 hotels in Roquetas de Mar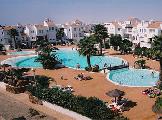 10
of 13 hotels in Roquetas de Mar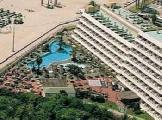 11
of 13 hotels in Roquetas de Mar
The best tip I can give you is go somewere else.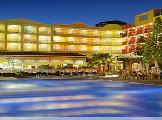 8
of 13 hotels in Roquetas de Mar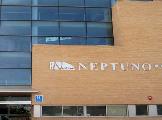 4
of 13 hotels in Roquetas de Mar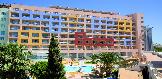 13
of 13 hotels in Roquetas de Mar
Go to another family hotel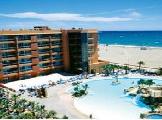 1
of 13 hotels in Roquetas de Mar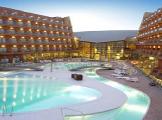 5
of 13 hotels in Roquetas de Mar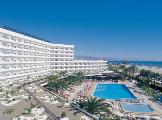 2
of 13 hotels in Roquetas de Mar
6
of 13 hotels in Roquetas de Mar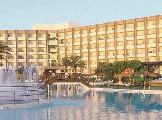 7
of 13 hotels in Roquetas de Mar
120 Reviews
Traveller Rating
Excellent

13

Very Good

67

Good

32

Average

7

Poor

1
Review Overview
Eating Out

Nightlife

Beaches
For everyone who says there is no entertainment on an evening for teenagers, as a nineteen year old I will simply say.....seek and you shall find! There is loads of entertainment, especially if you're into drinking, karaoke and dancing! Obviously the people, who haven't found it, were looking for something else!

Top bars including happy hours at Marleys, karaoke at Theos and dancing at Feeling! What more do you want.

For the younger teens, there is a pretty good disco located in Zoraida gardens, which stays open till 2am!

I've been going for 14 years now and I would not go anywhere else!

Everyone get yourself to Theos - quality entertainment and friendly staff!!
X

Roquetas is nice but not lively enough for teenagers.

great places to eat -seriously plagued by flies though which did become a real problem eating out by the end
Beach glorious but hot uncovered.

Lots of nice places to eat out.

Not enough for teenagers to do -they will get bored after a week.

Flies a real menace.
The resort was very nice, it was a 10 minute walk to the main restraunts and shops - there is also an open air church. The local bus service was very good. The bus stop was at the back of the hotel with a 1 hour drive to Almeria and a 15 minute drive to the Centre of Roquetas de Mar - Shopping centre, it was massive! and it was very unexpected in spain. The resort entertainment was also quiet and the beach was nice as well.
The resort was extremly clean & tidy, the entertainment really was just the odd singers in bars! The beach was clean & so big you were never crowded.
The complex was a good 5-10 minute walk from the beach and resort centre. The beach was clean,uncrowded and safe with no paragliding or such like. The resort centre is full of bars and restaurants, most of which do the same food and have the same pictures outside - if you like chips you will be fine! The resort was clean, not very lively, perfect for young families and older couples.
There was not much for children, this is not a resort for families with small children as it is not mentionede in holiday brochures but the sea is unsafe as it comes in at an angle so there is a strong current.
It was still very Spanish - not a huge amount of English spoken but enough - and not too many tack English pubs etc. It was a busy resort without being noisy or tacky - a nice pace of life.
There was plenty for us to do - we like walking a lot so most days would walk along the front towards the harbour where there is a lovely old fort which is now a museum or art gallery - there was an exhibition of paintings or murals on the theme of Angels while we were there (lovely clean toilets if you are down that way and need to go!) It was free to go in too!
The harbour is nothing special but carry on walking towards the newer building site end and there is still a lot of sea-front to see.
The harbour cafes did a lot of fish meals but we ate in our hotel on half-board.
The buses were OK - every ½ hour or so I think - you could get to the huge shopping mall (worth going - a huge sports store, jewellry, clothes - all very cheap)
Further on, on the bus, you could get to Aguadulce - a small resort - or Almeria which I thought was a lovely city.
Almeria is where the old fort or "Alcazaba" is - up a hill -and THAT is well worth a visit.
Take drinks - there is only a little room with a machine in there! Also, if you take your passport you can get in free -otherwise its about 4 Euros I think.
Depending where you stay, you will be either at the Fort/Harbour end, the middle (busier) part near the amusement park, or at the Golf Trinidad end.
The latter is where the resort seems to come to a stop - past our hotel a bit, they were building a big section of the resort and there is a park (or will be) and golf centre etc. the beach there is man-made - but starting at the Golf Trinidad and all the way to the harbour is a lovely sandy beach (sharp shingly sand but OK).
The waves can be quite high - the kids love those body boards and surf-in on them.
There is a small seafront market at night - just trinkets, paintings, junk, t-shirts etc but very lively and fun to walk past!
There are bars and restaurants along the front - except for the bit between the amusement park / Hotel Sabinal area , and the fort where its all residential until you get to the town end near Hotel Zoraida park.
The bars are often "Tapas" bars and you get a small snack free with your drinks at certain times of the day - we used to have one or two at about 4.00-pm which took us through to the evening - you can get them at lunchtimes too. Some bars did a "deal" - 2 drinks + 2 tapas for €5 etc etc.
I wouldnt bother with hiring a car - as there isnt that much to travel to apart from places along the busroute, and I didnt see anywhere I would rather travel to, to eat, apart from in the resort where there was plenty of choice. Almeria coast is like that - after all, it is right next to a desert!

"Pepes" coaches run trips to Granada These are usually ½ the price of the hotel rep's tours but you have to get-up at 5.00am!!!! They do other trips I believe.

We had a brilliant time - and want to go back.

We went in June and there were a lot of flies. They didn't bite and they were harmless - just a nuisance. They are fruit flies from the nearby fruit farms! I dont think people were bothered too much - just tickled a lot.

We were told that this are is the quieter of the "costas" and this is very true.It is a place where the Spanish themselves take there holidays and all is very relaxed and laid back. The resort centre is a very pleasant 10 minute walk from the hotel along the seafront. There are a number of small bars and restaurants, but it not a large resort.There are some activities for the kids but not a great amount. There was a carnival while we were there which was great with lots of fireworks and plenty of sweets thrown to the children.
We found the resort very clean and we saw a number of street cleaners working at all hours of the day and evening which was nice to see.
The beach was very clean and there are a number of small bars and restaraunts every 150 yards along the seafront.
We had a great time here and have booked again for 2 weeks in July 2004.
This is a quiet place and if you are looking for plenty of nightlife it is not for you.
If you want a nice quiet relaxing place to go then we would recommend this area.


We found the resort to be friendly with a touch of English just starting up without the lager louts (please let it stay that way)

Everywhere was very clean and the bus service was regular mostly in air conditioned coaches.

The road links were very good and easy to find your way around
Location
View Larger Maps
Other popular destinations