Hotels in Kemer, Turkey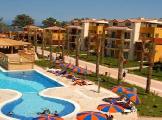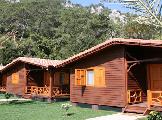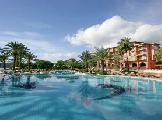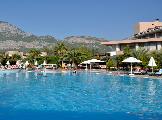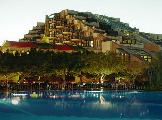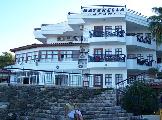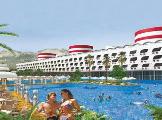 40 Reviews
Traveller Rating
Excellent

3

Very Good

11

Good

18

Average

6

Poor

2
Review Overview
Eating Out

Nightlife

Beaches
Kemer is not for those who want all the hype as like Blackpool, but it does have a good club area and the beaches are clean.Everyone we met were very friendly esp the local's....
All very clean. If you want all singing all dancing entertainment then this is not the hotel for you. It's a small hotel and the entertainment reflects this. Having said that it was very good and I even won a massage in the bingo!!
Take aqua shoes to the beach!! You need something on your feet to go in and out of the water as the beach is very shingly and uncomfortable underfoot.
Loved every minute of our stay
Kemer is a busy place at night times and although the shop keepers are a bit pushy to sell their wares they are polite.There are many places to eat and you can buy almost anything.We did not have a bad meal and the waiters where brilliant so entertaining we will be going back !!!
I adored Kemer. I would say if you go out to eat to keep a tab yourself and then check it against your bill. I was overcharged on 3 occasions and 1 was large.

The turkish people are lovely and so friendly. Learn to be able to walk down the main shopping street looking forward as you will be stopped alot and asked to buy.

Beautiful Handbags and shoes!!! A firm favourite with me and a must try is the turkish delight!
The resort is very great, we arrived at Antalya and were a bit worried - my advice - ignore everything you see during the transfer.
Kemer is great, Clean, safe & Hospitable! Lots of shops & restaurants (Food was great everywhere but less expensive if you went away from the town centre to a more traditional part of town, i.e Sayar Kebap) Not as many brits in the resort as in other turkish resorts lots of Russian visitors (Not at the Naturella Hotel)- but all good!
The beach to the left of the marina is pebbly, the smaller sandy beach to the right of the marina (Moonlight Bay)has a treat for anyone who loves wildlife, there are turtles swimming in the sea with you (particularly in the evenings)They graze on the sea grass just off the beach and ignore the swimmers!;)
The resort was litter free and a clean and attractive shopping area. The beach was well supervised and sun loungers were a reasonable price. The sea was lovely for swimming, clean, clear and warm, a bit stoney in the edge but once you were in up to your waist it was sandy underfoot.
We didn't really look for entertainment but plenty of places to eat, drink and dance in the evenings.
The locals were extremely friendly, if a bit pushy in the shops. An excellent and huge Bazaar (market) on Wednesdays with an opportunity to barter for the goods.
i would definitely recommend this resort for couples and friends for a relaxing and sociable holiday.
the resortitself is so clean everyday there scrubbing the fronts down u never see litter at all .... plenty to do there and the turkish bathe are amazing ..... if u go on a boat trip whiuch i recommend dont go on a weekend as its to packed ..... also dont buy any perfumes or sunglasses as every shop is fake but u can get some great bargains on fake clothes in some sops which look genuine ..... loads of eating places with great entertainment .... i recommend the beach barbecue absalutly amazing and great food they also pick u up from ur hotel and drop u back
a really manmade resort, too many ugly concrete buildings and double carriage highways, no charm, no interesting places to eat, the only appealing thing about it was the view of the mountains in the background
Typical modern resort-best beach was Moonlight Beach. Really nice restaurant was the Mount Kemer- located opposite a piece of open land (there are two-don't be confused). Very busy-loads of Russians all on all inclusive. Beaches pretty full but clean and sea was turquoise and clear (Blue Circle beach). I had good look at the sewage treatment plant-its state of the art so no pollution worries!
Loads to do and plenty of excursions. If you want a quiet beach go up the coast to Adrasan and swim with turtles.
Needs investment and attention to detailPushy shop owners.
Location
View Larger Maps
Other popular destinations