Hotels in Roquetas de Mar, Spain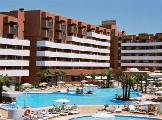 3
of 13 hotels in Roquetas de Mar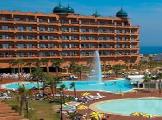 9
of 13 hotels in Roquetas de Mar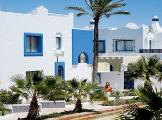 12
of 13 hotels in Roquetas de Mar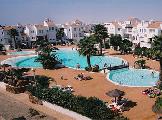 10
of 13 hotels in Roquetas de Mar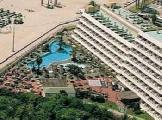 11
of 13 hotels in Roquetas de Mar
The best tip I can give you is go somewere else.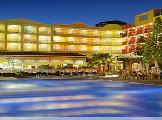 8
of 13 hotels in Roquetas de Mar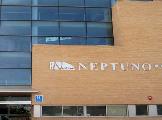 4
of 13 hotels in Roquetas de Mar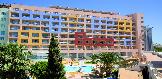 13
of 13 hotels in Roquetas de Mar
Go to another family hotel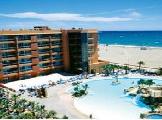 1
of 13 hotels in Roquetas de Mar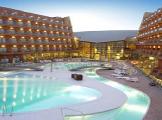 5
of 13 hotels in Roquetas de Mar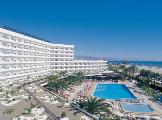 2
of 13 hotels in Roquetas de Mar
6
of 13 hotels in Roquetas de Mar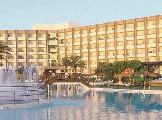 7
of 13 hotels in Roquetas de Mar
120 Reviews
Traveller Rating
Excellent

13

Very Good

67

Good

32

Average

7

Poor

1
Review Overview
Eating Out

Nightlife

Beaches
The resort its self was spotlessly clean although we never saw anyone cleaning. The beach its self was rubbish free which was a bonus. The gounds of the Hotel its self was immaculate and no rubbish what so ever strewn around. We did see twice the massive pool being cleaned early morning and had no trouble in getting a sun lounger even though the Hotel was full. The resort entertainment was just enough without being over powering. Yes we would visit again.
This resort is not like Benidorm or any of the main tourist area on the Costa del Sol, which is what we like about it. It is more Spanish with a lot of the holidaymakers also being Spanish (particularly in the winter).
It has a lovely long promanade and you can walk for miles. All the way from the nature reserve to the port area and on as far as Agua Dulce (next resort, approx 7 miles).
The tapas bars are good and you still get a free tapas with each drink you order. The Sports Aurora bar in the port area offers very good free tapas with each drink you buy.

First time in Roquetas but we would'nt go again,we thought surrounding area rather shabby.
The area around the hotel was great. There was plenty of shops, bars, restaurants and entertainment. I recommend the M25 bar which is English, has nice food, internet access, pool table, table football and tvs. Also the Chinese restaurant next to it is really nice and cleanest we saw. There is a large childrens fair if you fancy a walk. It includes rides, bouncy castles, play areas and bungees. (Just look for the huge gorilla!) The beach is not fair and very nice. The waves get big sometimes! Overall, fenominal!
The beach was lovely and clean plenty of sunloungers. Only bad point was not enough toilet facilities not good with young family, food wise plenty of choice and good value. The locals are friendly and helpful, plenty of restarants too choose from and good choice available.
Although the beach is shingle it is very clean. Care has to be taken when entering the sea, within a matter of six or seven steps you find yourself in a couple of metres of water.
we stayed at the golf center apartments last two weeks in july. The apartment we stayed in was very comfortable and clean. Its only about 500 meters to the shops bars and beach. The bars are a mix of local spainish and english, selling good value large meals. The beaches are cleaned every day also there are life guards on patrol on most of them. The golf center has two attractive pools which are clean and well maintained. There is also a clubhouse resturant and bar and nightly entertainment. If you wish to venture further afield there is a small harbour near castle santa ana also a bus ride to shopping center gran plaza where there is a bowling alley shops and restaurants.
Theres go karting an aquarium and waterpark ask at golf center reception for directions they were very helpfull.
The resort is very clean everywhere and the spacious promanade was a lovely walk. Lots of local shops to browse throughout the day and evening.
Lots of bars catering for all. We particularly ,liked the M25 Bar, run by English people, who made you very welcome.
We didn't venture onto the beach as it was shingles and not sandy, but even so it looked very clean

We would definitly visit this resort again, but be aware taxi cost 50euros from Almeria Airport!

loved the locals.great place called europa- loved it!!!!!!!
also please jump on tourist train esp in evening it was plesant taking it all in. only thing i have to say was the locals take siesta very serious so its a bit of a ghost town from 2-6pm but we just stayed on the beach or by pool. cant wait to go back.
The resort is generally clean. The promenade is long and well maintained. The beach stretches for miles, is shingle rather than sand but room for everyone. Entertainment is minimal, mostly bar based but plenty of choice. The weather was good, just one shower one afternoon. The area can be very breezy but that can be welcome as it was very hot. We will be back next year!!
Location
View Larger Maps
Other popular destinations