Hotels in Roquetas de Mar, Spain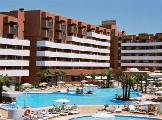 3
of 13 hotels in Roquetas de Mar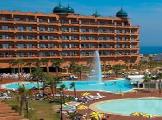 9
of 13 hotels in Roquetas de Mar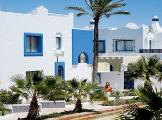 12
of 13 hotels in Roquetas de Mar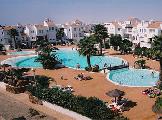 10
of 13 hotels in Roquetas de Mar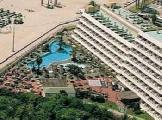 11
of 13 hotels in Roquetas de Mar
The best tip I can give you is go somewere else.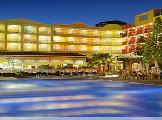 8
of 13 hotels in Roquetas de Mar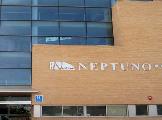 4
of 13 hotels in Roquetas de Mar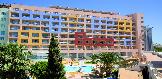 13
of 13 hotels in Roquetas de Mar
Go to another family hotel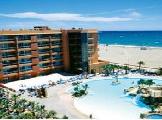 1
of 13 hotels in Roquetas de Mar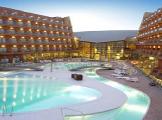 5
of 13 hotels in Roquetas de Mar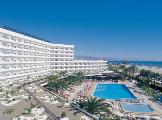 2
of 13 hotels in Roquetas de Mar
6
of 13 hotels in Roquetas de Mar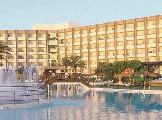 7
of 13 hotels in Roquetas de Mar
120 Reviews
Traveller Rating
Excellent

13

Very Good

67

Good

32

Average

7

Poor

1
Review Overview
Eating Out

Nightlife

Beaches
Lovely clean town. Friendly atmosphere. Loads of bars and restuarants to choose from even in early season. Quiet and relaxing.

Very much enjoyed the resort but we were only there for 5 days which was about right for us. It is not an over developed resort so for a longer stay we would like more choice of restaurants and entertainment.


Can't praise this resort enough, although it was quiet being out of season we thoroughly enjoyed the relaxed atmosphere of the winter months. The promenade was miles long and you could walk to loads of places.The Xmas decorations stretched for miles, and were great, ther's a huge shoopping centre in the Roquetes town, which you can walk to along the front, turning left on the promenade or catch the bus. The buses are ok, but can be a bit of battle to use in busy periods, not for the faint hearted.Enough bars and restaurants many British, but quiet because of the time of year, all in all we loved it, weather glorious.
A very very clean very Spanish resort houses of all colours quiet streets and beautiful views.

The busier end of the resort is'nt Magaluf but there are plenty of bars and restaurants offering a variety of entertainment and food try The Flamingo on Playa de Mediterrano if you want a feast with lots of courses!

Beach is very rough shingle so sandcastles are out if you have little ones. But there is a lovely promenade which you can walk to the busy part in about 10/15 mins. Make the Gorilla (a playpark) your point of contact.
The resort is a nice relaxing place to stay for a quiet stress free holiday. There are lots of bars and restaurants to choose from.

The resort itself and the beach area is extremely clean and well kept. The sunbeds on the beach, which include a comfortable mattress are very reasonably priced and are ideal for spending the whole day on the beach.

The resort is more suitable for mature adults and young families as opposed to party lovers.
The sea was about 100meters from the side of the pool and was only let down by the beach which was quite coarse shale.

This was mechanically cleaned, daily by a kind of road sweeper. A must on this beach is to see the sunrise, for us it was around 7am so not too early.

Like nothing I have seen before it rises right in front of you from the sea….awesome!

When the wind gets up the waves are mega we saw some lads even surfing. Of an evening the moon shines beautifully on the sea in front of the hotel and could be quite romantic if that's your bag!

With only a 15-20 minute walk along the coast encountering the odd hair braiding African women (who don't pester you (we paid 15 Euros for each child to get the front of their head braided)) or violin player you reach the gorilla playground this is good for kids up to the age of 10 with bouncy castles and trampolines it is well worth the 3 Euro entrance fee.

By reaching here you have got to the closest shops in the area with several bars and restaurants all selling the same old tat you get pretty much every where you go. What impressed me was the complete lack of people trying to coax us off the street and into these places, and believe it or not no 'lucky lucky' man!

I would recommend this hotel and resort would probably go again with a flight time of 2 ½ hours from Manchester it is a good break. If your not to fussy an eater and you want a reasonably quiet break Costa de Almeria is worth a visit.

It was reasonably priced in the town for food or souvenirs. And if you hire a car the Costa's Del Sol / Blanca isn't to far off.

the resort is really big we could not visit the whole resort - it is flat so great to walk in

there are great plaves to eat average for 4 adults 40 euros - thats including drinks

plenty of day trips to go on also
a resort very much geared for the Spanish tourist. a number of English bars all very much the same. the pick of the bunch were Theos for light heated entertainment, The M25 bar very good quiz nights and the Highander for a cheap an excellent draught San Miguel beer. the beach was spotless but it did shelve quite deeply into the sea.
The resort is starting to suffer from the Blackpool effect i.e. chewing gum disfiguring the pavements but was otherwise clean. We went for a relaxing holiday so didn't sample much beyond the hotel.

The beach is very fine shingle and is cleaned every day by a mechanical scraper and the beach sunlounger operators. There is a promenade along the whole resort which everyone goes for a walk along in the evening. Lots of street vendors/entertainers but no time share touts. There are fresh water showers at frequent intervals on the beach and walkways from them to the promenade after you have washed the sand off.

When we were there the sea was warm enough to swim in.

There is a reasonable number of bars/cafe and shops/banks. We used a Nationwide debit card to draw cash from ATM's which beat everyone elses exchange rate by far with no commision or transaction charges.

In the past we have hired a car and visited surrounding areas and it is still very much not a conventional costa.
The resort was a lot busier than we expected, with numerous bars and restaurants staying open well into the early hours. We had a few late nights at scotia bar, opp the hotel, this is a spanish bar and the waiters are really funny, great with kids. The miners arms does an excellent breakfast so if you sleep in or get bored eating at the hotel this is the place to go, this is english run and is across the road from the playasol and playalinda. The coconut bar which is opposite Gold Trinidad is really nice, they bring fruit to you so you can have strawberry, melon etc with your drinks. We also liked Bar Malibu and our eldest son liked the 2 for 1 British bar next to the caribian bar (just up from Golf Trinidad on opp side of the road). On the whole a good resort with plenty for all if you want it.
Location
View Larger Maps
Other popular destinations