Hotels in Roquetas de Mar, Spain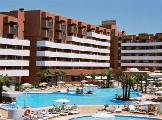 3
of 13 hotels in Roquetas de Mar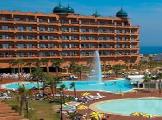 9
of 13 hotels in Roquetas de Mar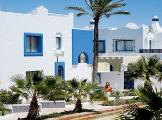 12
of 13 hotels in Roquetas de Mar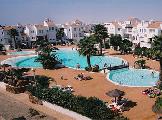 10
of 13 hotels in Roquetas de Mar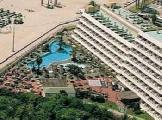 11
of 13 hotels in Roquetas de Mar
The best tip I can give you is go somewere else.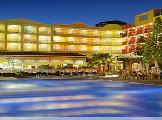 8
of 13 hotels in Roquetas de Mar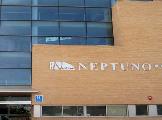 4
of 13 hotels in Roquetas de Mar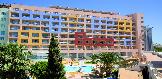 13
of 13 hotels in Roquetas de Mar
Go to another family hotel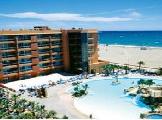 1
of 13 hotels in Roquetas de Mar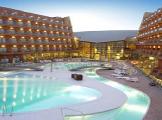 5
of 13 hotels in Roquetas de Mar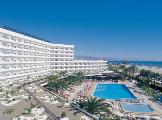 2
of 13 hotels in Roquetas de Mar
6
of 13 hotels in Roquetas de Mar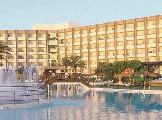 7
of 13 hotels in Roquetas de Mar
120 Reviews
Traveller Rating
Excellent

13

Very Good

67

Good

32

Average

7

Poor

1
Review Overview
Eating Out

Nightlife

Beaches
Very nice resort, althogh a bit spread out with no definite centre. Quite relaxed feel and some nice spanish restaurants and tapas bars, if you avoid the 'touristy' european places that serve pizza and lots of things with chips, they are ok and useful for meals with kids and mixed groups but are all the same really. Aquarium worth visiting if you have kids, also Mini-Hollywood inland, which has large zoo attached, but can get very very hot as there is little shade/wind, much cooler on coast,take plenty water and large hats!
As a wheelchair user the whole area of Roquestas de mar was first class in terms of wheelchair friendliness. The beaches even had port-a-loo's for wheelchair users. Beaches are cleaned every day and we felt safe where ever we went day and night. Our best location is Aguadulce- a perfect piece of heaven in our opinion so quiet and so typically Spanish. If you want cafes and restaurants offering British breakfasts and Sunday lunches then NOT for you. It is a wonderful place to practice your Spanish ans the people are friendly and helpful.
You never found rubbish around like you do in the uk,bars with entertainment or karaoke britsh bars were doing happy hour or 2 for 1 on the beer but we preferred to go to spanish places good bar near hotel called caribbean breezer guy sinds 70 80 music very enjoyable even for our 2 teenage children no trouble very safe to walk late at night the beach was good sunbeds were plentyfull 4euro with mattress per day 25euro week,one man only charged us for two beds but let us have 4 peddle boats ere 10 euro 1hour with or without slide also different boat and jetski the beach was not overcrowded you had plenty of room in fact the beach was'nt really busy except a couple of times then you still had plenty of room the beach goes on for iles it is a little stoney but good we have been to the resort before for the day we liked it that much that we decided to go for a week good choice
The hotel is right on the beach which is a shingle beach, not to everyones liking. But was kept very clean with thick cushion sun beds which were very comfortable and were 4 euros each per day. The sea shelves very quickly, so not good for older people and young kids without supervision. There is a long promenarde which runs the full length and goes for miles and is very flat, so good for wheelchairs and puchchairs. (The hotel also caters well for both). We could not really find much to do trip wise. We did do the waterpark which was good fun and cost 25 euros each with the operators. The market and port trip was ok. Our parents did the free blanket trip which was ok for a morning out. There are plenty of bars along the coast and opposite the hotel. We would recommend the Cocktail bar on the left of the hotel.

Roquetas de mar is a very clean laid back traditional spanish resort with some nice shops, good places to eat and family bars for entertainment! we recommend Happy days for a good English meal and the M25 bar for watching soaps, football and doing quizs and bingo !
Roquetas is very spanish but the spanish people are very friendy and know enough english to get by and appreciate any spanish that you know. The sand and shingle beach is nice and clean but the waves can sometimes be rough and a walk along the promonade is lovely. A great resort, we would definately visit again !!
Lovely resort very relaxing would like to move here some time in the future.
We have stayed at the resort before and love it. It has been fairly quiet on both our stays which we have liked. There are plenty of bars and restaurants, we particularly enjoyed the traditional Spanish bars who serve you tapas with your drinks.

The english bars we frequently visited were The M25 bar who held regular quiz nights and alhambra/san miquel only 1 euro a bottle. The Miners arms also held quizzes with very friendly staff. Happy Days was a great 2 for 1 bar.

Our favourite was Taverna don Tapa which was a fantastic bar/restaurant serving tapas. We had 6 tapas and a litre of beer for only 8 euros! It was delicious with a lovely owner who was actually Greek. We went in there alot and ended up making friends with him, one night he made us a superb paella. Taverna don Tapa can be found opposite the Portabello hotel.

We will definetly be returning to this resort!!

the resort was ok,but all there was to do was go to karoke every night.the beach was ok but the water was to chappy for kids.
A quiet place which was very windy on occasions and suffered with flies although they were not a problem. Not a great variety of shops mostly the usual souvenir ones. The Grand Plaza did however have some decent stores. For those that like Indian food we found a very good Indian Restaurant called Hansa's at Playa Serena - well worth a visit.
Nice resort - not a lot to do though.
Location
View Larger Maps
Other popular destinations