Hotels in Lara Beach, Turkey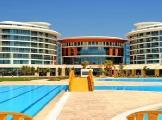 9
of 9 hotels in Lara Beach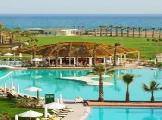 5
of 9 hotels in Lara Beach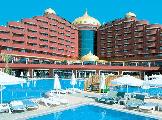 4
of 9 hotels in Lara Beach
Get a ground floor room
Get a ground floor room
1
of 9 hotels in Lara Beach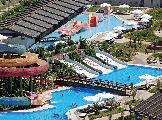 2
of 9 hotels in Lara Beach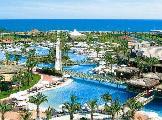 6
of 9 hotels in Lara Beach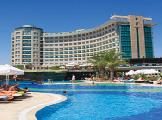 7
of 9 hotels in Lara Beach
DON`T GO UNLESS YOU ARE TEA TOTAL, OTHERWISE EVERYTHING ELSE EXCEPT LOCATION, IS VERY GOOD.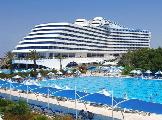 3
of 9 hotels in Lara Beach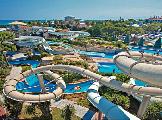 8
of 9 hotels in Lara Beach
36 Reviews
Traveller Rating
Excellent

5

Very Good

12

Good

14

Average

4

Poor

1
Review Overview
Eating Out

Nightlife

Beaches
Lovely stretch of beach which belong to to individual hotels, there are also numerous shops and shopping malls outside
The resort is well sited for visiting the Antalya area. Side and Alanya are well within travelling distance by car as are the many historical sites and waterfalls.
Not much to do in the resort except shopping for fakes. Having said that we don't to go out to bars/clubs/restaurants when I've paid all inclusive rates for drinks entertainment and food, so it was fine for us.

Unfortunately, the resort wasn't up to much. It seemed that all the hotels were all-inclusive, therefore, it seemed that there was no need for bars or restaurants. A 15-20 minute walk to the left we found two quiet bars. There were no typicle tourist shops anywhere... only couple shopping malls and boutique/designer shops. We also only found one supermarket where we could buy alcohol but no cigarettes, and this was expensive.
This is in addition to my previous comments as not all my previous comments were printed. Whilst the hotel, staff and grounds were brilliant, the actual resort was not good. Very few shops, mainly boutique type, none of the usual holiday shops we hoped for and no restaurants and only one bar. All of this was about a 15 minute walk away. There were a lot of road works outside the hotel too.
Lara Beach is a soley for all inclusive guests. I only noticed one resaurant outside the hotel and that was above a petrol station.

There are loads of shops all selling the same things....fake handbags, tee-shirts, leather jackets etc.

This resort prefer payment in the euro and not the lira for some strange reason. I find this bizarre considering they are not in the EU
Cannot say much about the resort as there was enough to do at the hotel for us not to venture out.
The hotel offered everything that we needed, so only ventured out once to go to the shops! Felt safe and had no concerns about the area, although it is under some development and looks like there is going to be some additional hotels being built there - this isn't a problem though.
Not an awful lot in Lara beach, a few small precincts along the main stretch, but very expensive. Get the bus into Antalya and wander aroung the local turkish markets much better experience - and haggle!
Location
View Larger Maps
Other popular destinations