Hotels in Bavaro, Caribbean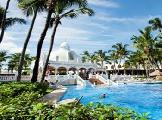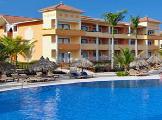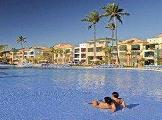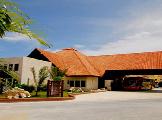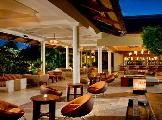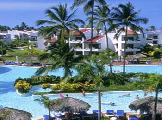 36 Reviews
Traveller Rating
Excellent

10

Very Good

14

Good

9

Average

1

Poor

2
Review Overview
Eating Out

Nightlife

Beaches
Bavaro is beautiful with 15km of white sandy beaches and clear blue water.The area outside of hotels in places are filled with rubbish however this does not detract from the resort.
The whole resort was really clean. There was no garbage laying around. Every where i went, it was completely clean. The entertainment was good, especially the activities at the pool (aqua fit and the dance). The beach was really nice, there were lots of palm trees, the sand was nice and soft, the ocean was nice and warm and the beach chairs were always nicely placed. I would definitely return to this resort because me and my whole family had a great time and were completely satisfied when we went. My grandfather was always at the pool bar, he enjoyed that part the most thanks to that mamajuanna (Eeh Rubin! :P) It was the best!
it was wonderful and i am working on booking another trip soon.
The resort was clean and pleasant with 4 hotels, shops pharmacy, gym, hairdresser etc. It felt safe to walk about there both daytime and evening as there was a security presence although very discrete.
The resort was very clean and tidy with lovely gardens every night they had great entertainment and the casino is fab
The beaches are fantastic which is one plus point to the holiday. The market on the stretch of beach beside the Ocean Blue is a bit of a nightmare however as the beach sellers really hassle you.


Resort was fabulous!! Have stayed at costa dorada and Bayihibe before and bavaro and bayihibe are dfinitely my favourite... Probably because it's on the caribbean side and the weather was stunning. Plenty to do if you want...boat trips/watersports but we like to do nothing!! Walking to the beach was a bout as strenuous as we got!! Beach was gorgeous and the water see through blue, spent the last couple of days there to top the tan up!! Would definitely re-visit but not for a while as we've been to the dominican times now all in iberostar hotels. Absolutely love it and can't fault them but It's nice to have a change!
I felt this part of the Dominican Rebublic is not what you expect of a paradise Island with clear blue waters and White sandy beaches.
This place looks like any beach anywhere nothing speacial.
There is nothing around the resort and very little to see
The beach was the best!!! It is so clean..there is no creatures in the water to step on...just that beautiful blue/green water..hmmmmmm..I want to go back.

The staff is always out cleaning the resort...and it shows!! I didn't pass one worker who didn't offer a "hola" as we walked by...very friendly people...and hard workers.

Location
View Larger Maps
Other popular destinations