Hotels in Calis Beach, Turkey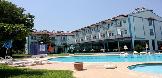 1
of 10 hotels in Calis Beach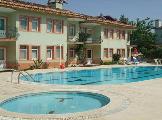 5
of 10 hotels in Calis Beach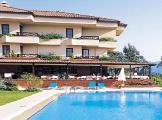 1
of 10 hotels in Calis Beach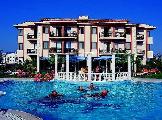 6
of 10 hotels in Calis Beach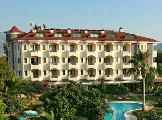 3
of 10 hotels in Calis Beach 10
of 10 hotels in Calis Beach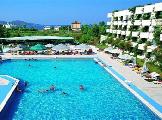 9
of 10 hotels in Calis Beach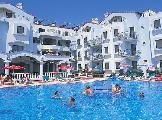 4
of 10 hotels in Calis Beach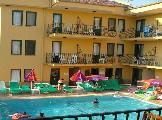 8
of 10 hotels in Calis Beach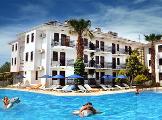 7
of 10 hotels in Calis Beach
64 Reviews
Traveller Rating
Excellent

5

Very Good

31

Good

22

Average

4

Poor

2
Review Overview
Eating Out

Nightlife

Beaches
resort was lovely and clean with a beautiful prom the sunset from there was fab never seen 1 like it pleanty bars restaurants very good value nice people very friendly good market on a sunday selling everything beautiful ceramic shops also you can get the boat to fethiye that goes along the canal lovely all n all very nice resort
For those who like beaches Calis beach is stony. Although there are sunbeds you have to pay for them. Cushions are apparently extra. The beach has sunshades but I believe a new rule has recently been implemented which says they have to be in two lines - One by the wall at the rear and the other by the sea. As the sun moves through the sky this means that the sunshade no longer protects you. This is not a popular rule according to a local paper. I get the impression that the rule was implemented by someone who thought it would make the beach look more tidy rather than thining of the practicalities.

There is a water taxi to Fethiye every 30 minutes from 09:00 which takes about 15 minutes and costs 5 TL (£2) each way. The last water taxi back from Fethiye is 22
:00. There are also two dolmus which go to Fethiye fairly frequently and cost 1.5 TL each way for roughly a 15 minute ride.

There are loads of restaurants along the beach promenade including a few indian and chinese ones. Some of these restaurants have become more agressive in touting for business which has prompted complaints in a local paper. I personally didn't find it too much of a problem but maybe couples or families will find it more of an issue.
Calis has grown since the last time we were there and has now got a lot more developed. Still quite small but losing its Turkish charm. The resort centre and the residential areas have been split by a new road which is worrying to cross if staying outside the central hotels
The restaurants etc are more or less all on two streets, the promenade and the street away from the beach. The promenade is traffic free and the road from the beach is part pedestrianised at nights.Plenty of bars etc but not 18-30 style.
Travel to Fethiye is good with water taxis and dolmus'.
The beach is a dissapointment if you are looking for sand. Also the beach could be kept a lot cleaner (cig ends etc).
Plenty sunbeds and some umbrellas usually to pay for but I did notice one bar offering free sunbeds if buying drinks there. Lots of space between them. Getting in and out of sea can be uncomfortable without wearing jelly shoes or similar.
Loads of restaurants but all sell the same things and to be honest although all were good , none really stood out with excellent food that I could recommend.
In general a low key resort with enough for most, even younger visitors without being full on 24 hour partying.
very handy for visiting other local resorts via dolmus etc.
On the flight home we discovered that we had been paying less for beers etc than others who stayed in Mamaris and Bodrum etc.
A really good option if you don't want massive resorts and night clubs or are going to Turkey for the first time and are a bit nervous. Fluent English spoken almost everywhere.
calis beach is a chilling place if you want peace and not to much hassle the beach was alright where we were but further up a bit scruffy you need to be near the water taxis for the entertainment also the sunbeds were 10.50 lira a day for two people
Clean resort

Did not see any

Sand and shingle but clean
Resort was clean,entertainment poor,beach is a shingle
beach,we did sunbathe,have used Sats bar & Surf club bar.
Found the Surf club better for sunbathing & value for
money snacks/meals.
Wemust like the area,going back for 3rd year running.
The resort is very friendly, not to much hastle. quite clean, beach is peables and drops off sharply. Good selection of bars and entertainment. but if you just want to relax, its good as well.
Calis Beach is fairly quiet during the day with a pleasant breeze blowing across the bay and chilling you as you sizzle in the sun. At night the Prom comes alive with waiters vying for your custom and who are less aggressive than the waiters in nearby Fethiye. The shops are as cheap as the Sunday market and often will haggle with you. Best restaurants without doubt are Sardunya, Lighthouse and Bostans as Nil and Serkul can be hit and miss with food quality.
Not much on at night except music in bars but as a one-off call into the Turkish club on the front, kick off your shoes and watch the locals dance and sing while sitting on cushions.
oh my !!!
calis is great the veiw is loverly there was a little cheap shop were my grandad got an efes nanna had a cappy and bry had icetea i enjoyed a fizzy fanta
and we sat looking out
what amazed me was fethiye and the tombs

i loved calis
10/10
Though a little like a mini Blackpool at times we thoroughly enjoyed our time here. Numerous restaurants to choose from and a great flat prom to walk along. Beach very shingle so didnt use it.
Location
View Larger Maps
Other popular destinations