Hotels in Turgutreis, Turkey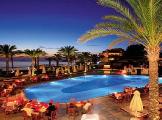 4
of 13 hotels in Turgutreis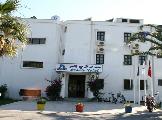 3
of 13 hotels in Turgutreis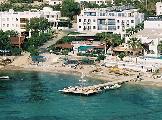 11
of 13 hotels in Turgutreis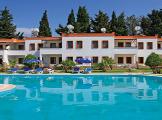 10
of 13 hotels in Turgutreis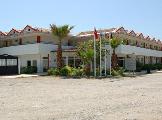 5
of 13 hotels in Turgutreis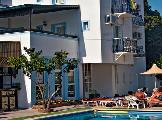 7
of 13 hotels in Turgutreis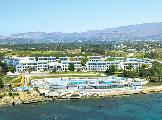 6
of 13 hotels in Turgutreis
2
of 13 hotels in Turgutreis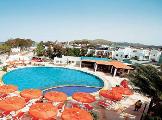 9
of 13 hotels in Turgutreis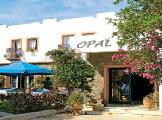 1
of 13 hotels in Turgutreis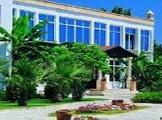 12
of 13 hotels in Turgutreis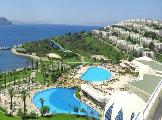 8
of 13 hotels in Turgutreis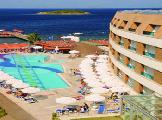 13
of 13 hotels in Turgutreis
109 Reviews
Traveller Rating
Excellent

13

Very Good

53

Good

31

Average

9

Poor

3
Review Overview
Eating Out

Nightlife

Beaches
this resort has lots of cats sitting by your table when eating at one point we had 10 cats by our table at breakfast time, the beach has stray dogs there was dog muck by the pool and path way to beach, the entertainment was not very good it was outside and it was to cold and very windy at night, and the entertainment staff came round at night when having your evening meal to ask if you were going to the show which i think is rude we were not informed that this hotel was none smoking and had to go out side in the cold for a cigarette, the carpets throughout were all stained, this hotel is not a 5 star rating it is more like a 2 to 3 star
Turgutreis is a lovely, friendly town, every where you went, people became your friend. It was fairly clean, with locals cleaning the roads and paths all day. There was a lot of places to have a drink, including brothers bar (just up from the beach) the staff there treated us like royalty, since the first day we walked past, bill, one of the staff, became our friend. He didnt bug us to have a drink, and bought us free drinks, he showed us the perfect spot on the beach, a good hairdresser, got us discounts on meals, and sat down to talk to us everyday. There wasnt much of a variety of restaurants, so we mainly ate at friends, near brother bar co-incedently. The staff there were also very friendly and had a chat with you. There food was by far the best. The beach was lovely, but you have to find the write spot. Some places will make you pay 3tl per sunbed, whereas others will just ask you to buy a few drinks, and they will be happy to let you use their sunbeds, i forgot the exact restaurant, so just ask bill. :) I would definatley vist this resort again, but perhaps a different hotel.
Turgutries is beautiful and just large enough for my liking. Food is lovely but be warned this is a very expensive resort. It cost us more to eat out there than it would at home.
Tegutries, Bodrum. This was a 10 min walk from our hotel. The was a new marina and an old port. We walked to the old port most evenings. This had the wooden boats moored for day/night trips. There was stalls along the route. The resort was lively and busy with alot of shops and bars. We found the drinks to be expensive here.

Saturday held the largest market here. Coach loads were brought in and it was busy between 9-3 pm.
Some very lively bars, plenty of restaurants, friendly locals. Lovely marina lots of boat trips, very easy to travel around the whole Bodrum peninsular by Dolmus and cheaply too! Big market on Saturdays with a great atmosphere just smile and enjoy it! Would return to this resort again.
The market is good, You could haggle for you fake desgner clothing and jeweller etc. And the restaraunts there are very good and the staff are nice. Our fav restaraunt is captains. amazing steak. the clothes shops are good i got 3 fake desgner tops and its lasted a year and nothings wrong with them and i got two pairs of jeans and they are the same. The people atre so nice Great boat trip too.

turgutreis is a nice resort the restraunts are good value for money never ventured into town much on account of walking probs but what we did see everything seemed fine i would definitly return
A very good resort. far better that the most popular places that everyone seems to go to.
Quite or busy you can find it all.
A bright, clean resort, good choice of places to eat in the pedestrianised shopping and restaurant area. Good dolmus service to Bodrum and other small towns to the north.
turgetreis up + coming, found gumbet + bodrum a little tired and rough
Location
View Larger Maps
Other popular destinations